Are you thinking about starting an online business? If so, you've probably come across the classic debate of dropshipping vs affiliate marketing and wondering where to get started.
There are many different ways to start an online business, and two of the most common ones are to start a dropshipping business and affiliate marketing. Both have their pros and cons, but which one is right for your business?
To help you decide which way is best for you, we've put together a comparison that will explain each method in detail. This should give you all the information needed to make a decision that will work for your business!
Read on below as we walk through what both methods entail so that you can choose which one works best with your goals and resources!
What is Dropshipping?
Dropshipping is a business model where e-commerce entrepreneurs can sell products without having to stock any inventory. When a store owner receives an order from a customer, they simply contact the supplier, who will then ship the items directly to customers' doors.
Dropshipping has been around for some time now and it's growing more popular with each passing day because of its low overhead costs and ease of use for small business owners looking for ways to expand their reach into new markets while keeping initial investment low.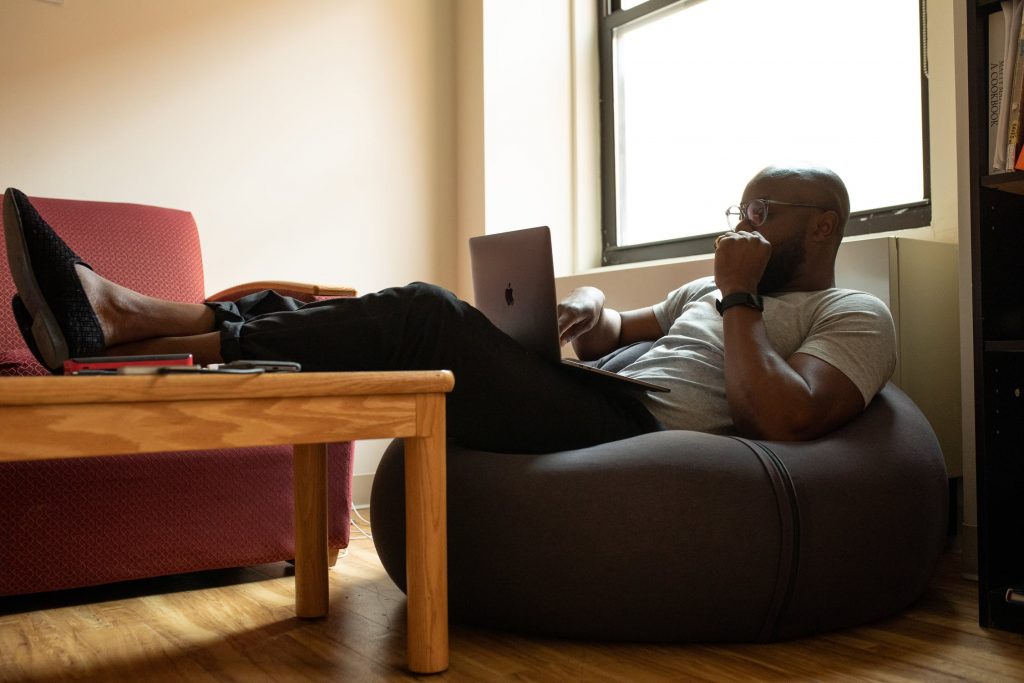 The best part is that you don't have to invest a lot of money upfront. You can start a dropshipping business by finding a product that you want to sell, create an online store with the help of Shopify or WordPress, find a supplier for the product and then promote your products on social media.
From the average person's perspective, dropshipping seems like a get rich quick scheme. However, it is not quite that simple to make money with this method. The most important thing is to be willing and able to put in time and effort if you want to succeed as a dropshipper. There are many different approaches that work for different people; find what will work best for you.
What is Affiliate Marketing?
Simply put, affiliate marketing is the process of earning a commission by promoting someone else's product. This can be done through social media, blogs, email campaigns, or search engine optimization (SEO). It has become one of the most popular ways to make money online because it requires only minimal startup costs and doesn't require any inventory.
You don't need to have any experience or knowledge to get started, and to do so it's important that you find a niche within the industry that interests you. One of the best ways to do this is by looking at products that you already use and finding out if they have an affiliate program available; oftentimes these programs will be listed on the website under "Affiliate Program" or "Become an Affiliate".
Dropshipping vs Affiliate Marketing: What's the Difference?
While dropshipping and affiliate marketing do have a lot in common, there are some major differences that you should be aware of.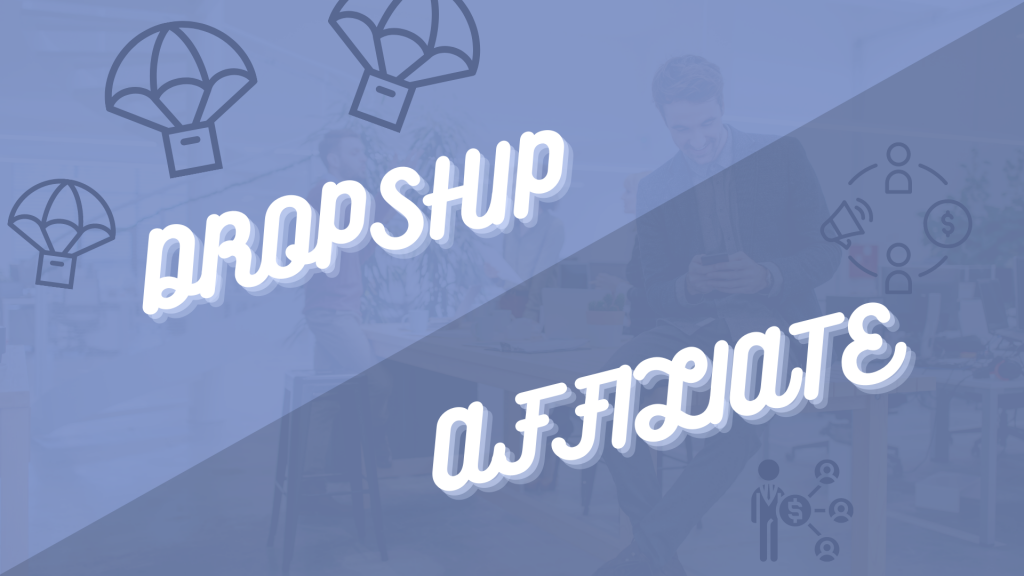 Dropshipping businesses are primarily focused on the physical side of selling products and rely on third-party suppliers for their inventory needs; this often means that these companies do not need much capital to get started since they can buy the product from other places instead of stocking up themselves.
Affiliate marketing also presents an opportunity for people who want to be entrepreneurs but don't have any idea what type of product they want to sell yet – affiliate marketers create content about other company's products such as blog posts or videos, in order to reach potential customers through platforms like YouTube, Instagram, and more.
The Pros and Cons of Dropshipping vs Affiliate Marketing
There are pros and cons to both models; while one model may work better for some individuals than others it's important to know what each plan entails before making any decisions about these types of investments.
Dropshipping Pros
There is lower risk as low capital needs to be invested.
There are many different products you can sell in your store, and they're all in demand.
You can run your dropshipping business from anywhere
It's cheaper than other methods of starting a business.
You can do it as a side project.
A lot of potentials to grow and establish brands.
It can be fully automated with software.
Dropshipping is a great way to start your online business, and you can make good money from it.
As an online entrepreneur, there are many different paths that can lead to success. Dropshipping is one of them because it allows entrepreneurs to start their businesses without having to worry about capital investments upfront or even product storage costs. It also helps entrepreneurs avoid the risk associated with buying products in bulk and hoping they sell quickly enough before going out of stock.
The biggest advantage to dropshipping is that there is a lot of room for growth. Established brands can emerge from a simple dropshipping store.
Related: 8 Biggest Dropshipping Mistakes to Avoid in 2021
Dropshipping Cons
Profit margins might be small.
It takes time to build up an online store with high-quality products that people want to buy.
Finding reliable dropshipping agents can be hard.
You will be at the mercy of your supplier's shipping times and prices.
You'll encounter huge competition on products.
Dropshipping can be difficult for new entrepreneurs.
There are some disadvantages that come with dropshipping. For one, you have less control over the products and their pricing. You also don't have any inventory of your own which means if a customer doesn't buy an item then you lose out on potential revenue.
It's important to notice that dropshipping isn't an easy way out: You're still going to need a lot some capital upfront in order to bring traffic to the products that you sell.
Affiliate Marketing Pros
No expertise is needed to get started.
You can run your affiliate marketing from anywhere.
There is lower risk as no capital needs to be invested
You can learn, while you earn.
You can do it as a side project.
Affiliate marketing allows you to work from home and set your own hours. It also offers the opportunity for residual income. Affiliates are paid a commission on each sale they make, which means that as long as people keep buying products through their links, they will continue earning commissions.
As an affiliate marketer, you are able to promote any product or service without having to carry inventory or deal with shipping issues. In addition, you can earn money by referring traffic and leads to other companies' websites.
Affiliate Marketing Cons
Small commission-based margins.
You don't control affiliate marketing programs.
You don't control your competition.
It's difficult to predict how much money you will make on it.
You don't have a legal right to own affiliate marketing programs.
It's hard to choose the right program to promote.
Limited room for growth.
Despite the advantages, it can be hard to find the right product or service, so it may take some time before you start making any money.
This method of earning income takes an average of 10-12 months before it becomes profitable.
There are also disadvantages such as the fact that there is no guarantee for success in affiliate marketing, which means you could lose your investment if a company goes bankrupt or fails to deliver on its promises.
Which to Choose in 2021: Dropshipping vs Affiliate Marketing?
Starting a dropshipping business is a great way to get started in ecommerce. It's less risky than traditional retail and you don't need to invest any money upfront. Dropshippers can make their first sale as soon as they create an account with the dropshipper, but it takes more time for affiliate marketers to see a return on investment because of all the marketing work that needs to be done before sales can happen.
Final Thoughts
We hope that this article has been informative to you. If you still don't know which path to choose between dropshipping vs affiliate marketing, then we recommend that you give both a fair shot.
🚀 Do you want to start a dropshipping business but don't know how?
Nimble is an all-in-one dropshipping platform that makes finding hot products, creating high converting pages, and automating the fulfillment process easier than ever before!
Start now. It's free!
Further reading:
Is Dropshipping Dead or Still Profitable in 2021?
How to Start a Dropshipping Business in 2021: A Brief Guide