If you've thought about starting a dropshipping business, there's a tricky question that has probably crossed your mind. What kind of store will it be? Should it be a general store vs niche store? What makes this even harder to answer is the fact that dropshipping success is achievable with either model.
There are a number of factors to consider before you select one, which means the best option could vary from one person or organization to another. Let's compare these two types of stores and give you some guidance on which option might be the best for you:
Pros & Cons of General Store vs Niche Store
There are pros and cons to both approaches; while one store type might work better for some individuals than others, it's important to know what each store type has to offer before making up your mind.
What is a Niche store?
A Niche store is one that focuses on serving customers looking for a niche product or set of products. When it comes to dropshipping products, a niche can be anything highly particular, like handmade décor or women's make-up kits.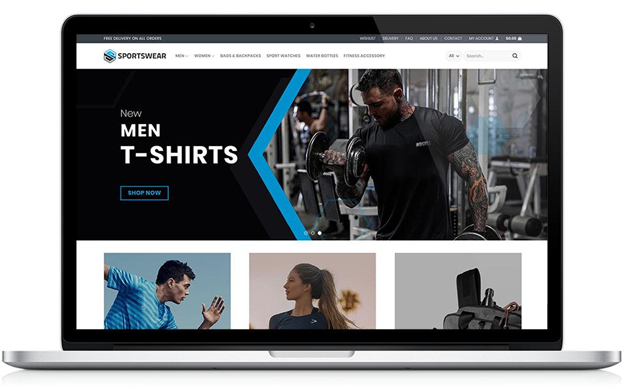 Advantages of running a niche store
Easy ranking – Niche stores are usually easier to rank highly when it comes to search engine results and also social searches. This is partly because niches tend to have a sizable core of supporters driving activity that search engines and social media algorithms can easily take note of.
Ultra-specific traffic – Niche stores aren't necessarily the go-to places for wandering online shoppers. They tend to receive more visitors who were deliberately looking for something related to the contents of those stores.
This is largely due to the fact that they are more likely to appear in product search results as a customer narrows their search.
Higher conversions – Niche store visitors are more likely to convert since they are usually already interested in what the store offers.
Additionally, a customer looking for a niche product may find themselves with a smaller pool of stores to choose from, so if a specific one delivers to their satisfaction, there's a higher chance they'll buy again and become a loyal customer.
Simpler management – With one niche, it is easier to keep track of the products, coordinate all the activities and provide all the supporting materials involved in selling the products.
From updating product images, descriptions and prices to processing orders and tracking deliveries, the workload may be lighter, at least until sales drastically increase.
Less competition – When it comes to niches, there are typically fewer players to compete with, which makes it possible to quickly establish a foothold in the market.
Disadvantages of running a niche store
Minimal product insight – Niche stores rob beginners of a chance to gain firsthand knowledge on which products sell more, but even more importantly, the hidden challenges and possible mistakes in dropshipping those particular products.
This means that the store owner may carry on with operations minus any lessons on good practices that are helpful in increasing sales irrespective of the product at hand.
Inconsistent growth patterns – A lot of niche products may not be necessities, while also more vulnerable to sudden shocks in the markets. Niche stores, therefore, tend to have irregular sales stints, especially in their earlier days or during downturns in the market.
For example, if your niche is party supplies, something like a pandemic can easily drop your sales to near zero. Not forgetting that you might already be at the mercy of a cycle that brings you considerable revenue only during particular holidays.
The resultant dips and surges in growth can make it harder to do long-term planning for your store.
Rapid trial and testing – With certain niches, there might be much less information and educational resources to rely on when getting off the ground. You have to immerse yourself into these communities and cultures to really learn how these customers behave. A niche store owner therefore has to keep trying different techniques, especially in areas like marketing, and sometimes even other aspects like getting the right packaging etc.
What is a General store?
A general store is simply one that is based on a multitude of product categories or niches. These can range from electronics to fashion, furniture to crafts and jewelry etc. While the typical general store may not be a standout success, it may come with more stability in sales.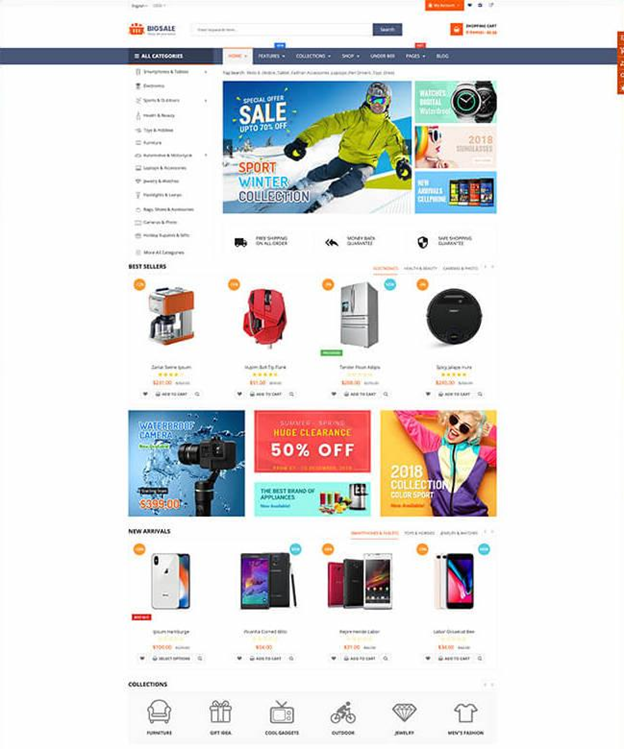 Advantages of running a general store
More freedom/flexibility – You can easily start a general store without having to worry that much about the relationship between various listed products and how it will affect revenue. Furthermore, you can select the cream of each niche and start with that.
Wider customer base – With a general store, you're not targeting just one group of people that are into a specific niche. You'll probably receive a wide variety of visitors since there's a lot they can find on your site, hence giving more of your products a chance to be seen by more people.
Greater learning opportunities – If you start a general store, not only will you eventually learn which products move faster than others, you'll also be able to discover the subtle correlations between the performance of different products.
You can run product-related tests like bundling, and also do trials on supporting features like landing pages and videos. This will enable you to get better at selling unrelated products within the same store.
Disadvantages of running a general store
Lower conversion ratio – General stores tend to attract a lot of window-shopping-like behavior. Think about it, there's a higher chance that you'll wander around different aisles of a general supermarket than randomly stumble into a high-fashion boutique or jewelry store with no intention of buying.
The presence of multiple product categories on your store can also be a bit of a distraction for some visitors, especially when not strategically positioned. Those who may have been closer to making a purchase may spend more time looking at other products and change their minds about their priorities.
Heavier competition – When it comes to starting a general store, always remember that there are lots of other stores already selling what you're selling. Some of these stores are probably more established within some of the niches or have another kind of advantage due to operating on a much larger scale.
So, niche vs general store, which one is better?
Before we go any further, it is important to note that this question isn't of a one-time nature but rather continuous. Some stores start out with plenty of products, then gradually shed them and zero in on a niche while others begin with one niche then slowly expand to provide a large assortment of products.
The answer can therefore also vary depending on the stage at which you are in your dropshipping business journey.
If you're a beginner, a general store may be the better option, primarily because you may find it easier to squeeze a little bit of revenue out of the different niches. It will also help you discover winning products while shielded by the possibly low but stable revenue from various listings.
A general store may also be the more preferable option if you have a small marketing budget. By listing numerous products across several niches, you can end up attracting more visitors and retaining them since there is a lot to look at and buy.
However, if you're a beginner with a significant advantage in a particular niche such as a supplier with very friendly prices or an affiliation with a prominent public figure or influencer in that niche, a niche store may be a viable option.
Just remember that every advantage has a ceiling and consider going forward with a general store that places that niche front and center while also leaving some room for other niches to flourish too.
As a beginner who intends to enter dropshipping on a larger scale, if you have enough capital to buy yourself a considerable share of the market from the get-go, any of the two options may be workable.
But with zero to very little starting capital, you might as well start with one niche and slowly expand as you reinvest your initial profits.
What if you had already started?
If you already run a dropshipping store and you're considering a change in your model, you'll need to clearly determine the reason why you want to switch. First and foremost, it is not advisable to change models simply because there's a hot new product that is very in-demand.
You need to have more clarity on how likely this wave is to persist in the long term. Additionally, obtain clear evidence that the cost of making a sudden switch doesn't leave you at a disadvantage compared to other players that may have anticipated this trend and prepared better.
As a general store owner who has only seen substantial success in one out of several niches on your store for a long time, it might be helpful to temporarily change to a niche store. This switch may also leave your business leaner, more agile and well-funded to pursue greater success within that one niche.
You can then choose whether to experiment with other niches while under less pressure to stay afloat, or stick to the change since most customers won't miss what they didn't really want in the first place.
What we recommend
Sometimes, you may find yourself in a comfortable position to continue with your current model but also able to pivot and still be as successful as you are. Say you initially had one niche, like kitchenware and kitchen appliances.
You can dive deeper into your niche to offer loose equivalents or alternatives built around a specific product benefit. This can be something like widening your pan category from mere stainless steel to offer different types of non-stick pans, or selling solar-powered versions of certain electrical appliances.
Or you could go from just selling jewelry pieces like necklaces, rings and bracelets, to adding jewel-encrusted accessories like bags, belts, watches etc. It's basically all about finding niches within niches or niches closely related to others.
We therefore recommend that you start with a niche store since you can find winning products to sell, and use tools like Nimble's landing page builder to create multiple product pages that look like separate stores.
Ultimately, whatever your choice turns out to be, ensure that you provide a smooth user experience, deliver on all promises and solve customers' problems as fast as possible. Without fundamentals like good customer support, it may not matter whether you run a general or niche store, you're likely to fail.
🚀 Do you want to start a dropshipping business but don't know how?
Nimble is an all-in-one dropshipping platform that makes finding hot products, creating high converting pages, and automating the fulfillment process easier than ever before!
Start now. It's free!