Efficiency is at the core of any successful business. As the old saying goes, time is money. If you are not able to maximize your profits without minimizing the time you spend running your business, you could be preventing your company from truly lifting off into something big.
But what exactly do we mean by efficiency, and how could Nimble help you to scale your dropshipping business to the next level? Well, we think there are many reasons, so let us show you why you should choose us over one of our biggest competitors.
Oberlo also offers a similar service to us, with one key difference – whilst we have almost every feature that Oberlo has to offer, we focus on key aspects that we believe are pivotal to you successfully running a Shopify store.
Nimble Works While You Sleep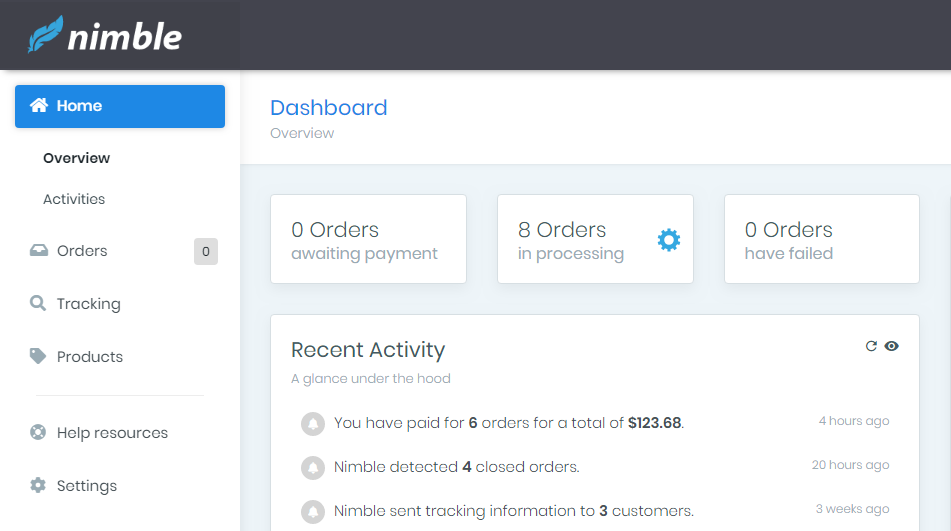 ---
The world is going digital, and any business which is able to utilize this is bound to succeed. Nimble allows you to fully automate your Shopify dropshipping store, to a far greater extent than any of our competitors.
For example, many automation services claim to be automatic, yet still require you to periodically perform actions on your laptop for each order – yet at Nimble, we understand that often you won't have the time to be constantly managing your Shopify store, and want it to generate income without you having to spend a lot of time doing administrative tasks that an automation service should be providing for you.
That's why Nimble offers complete automatic order fulfillment – it doesn't matter if you are sleeping, traveling or unable to access a computer to manage order fulfillment for your Shopify store, we'll do it for you. It doesn't get more efficient than that.
Automatic Tracking Updates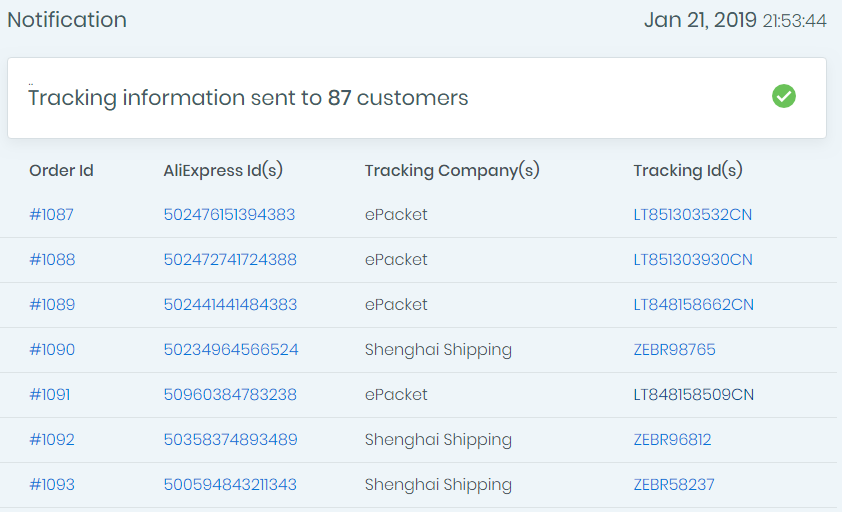 ---
It's not just order fulfillment that we automate! With Nimble, you can get automatic order tracking without the need to install chrome extensions or other third-party software. Everything is done by us right from the moment that an order is placed, so that you can simply sit back and watch your revenue increase whilst having the freedom to spend your precious time on other projects.
We take huge pride in the shipping algorithms we have built into our software, meaning we are leagues ahead of our competitors when it comes to ensuring that your Shopify store is following the most cost-effective method for fulfilling orders. As orders are placed on AliExpress, we are able to provide the most cost-effective method for fulfilling orders, whilst minimizing the waiting time of your customers before the item is shipped.
Accuracte Administrative Reports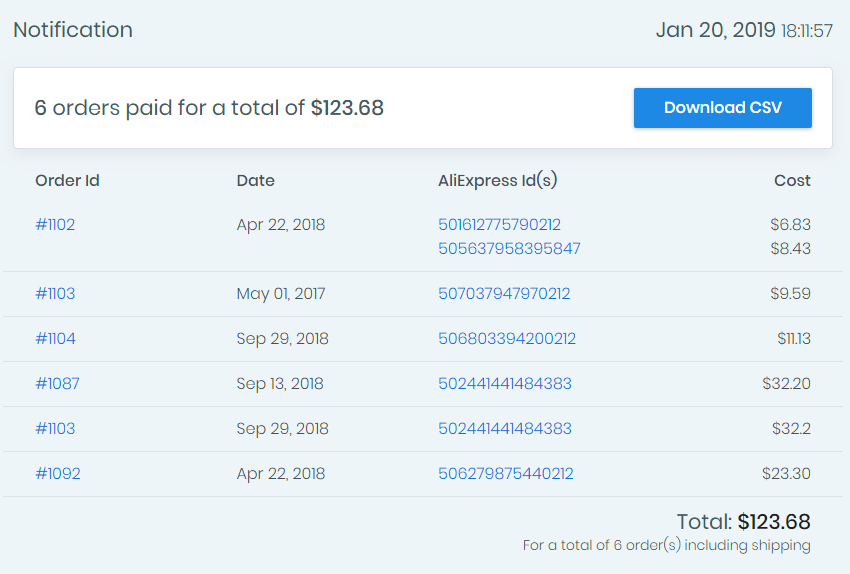 ---
Administration is a key part of a business that cannot be overlooked. For that reason, we made sure to design our software in a way to make your life as easy as possible. We are able to provide cost reports that are 100% accurate thanks to the fulfillment automation we provide, meaning you can get a full breakdown of the administrative costs that are essential to helping you decide how to grow your business even further.
We believe that a large part of automation comes down to customizability, without compromising on efficiency. We are proud to offer configurable automation rules so that our software is bespoke for your business, and able to cater to your needs. This means that when you choose Nimble for your Shopify drop shipping store, you aren't simply using it as a tool; it becomes ingrained as part of your business as it runs smoothly and spontaneously as an automation tool should.
Scales with your store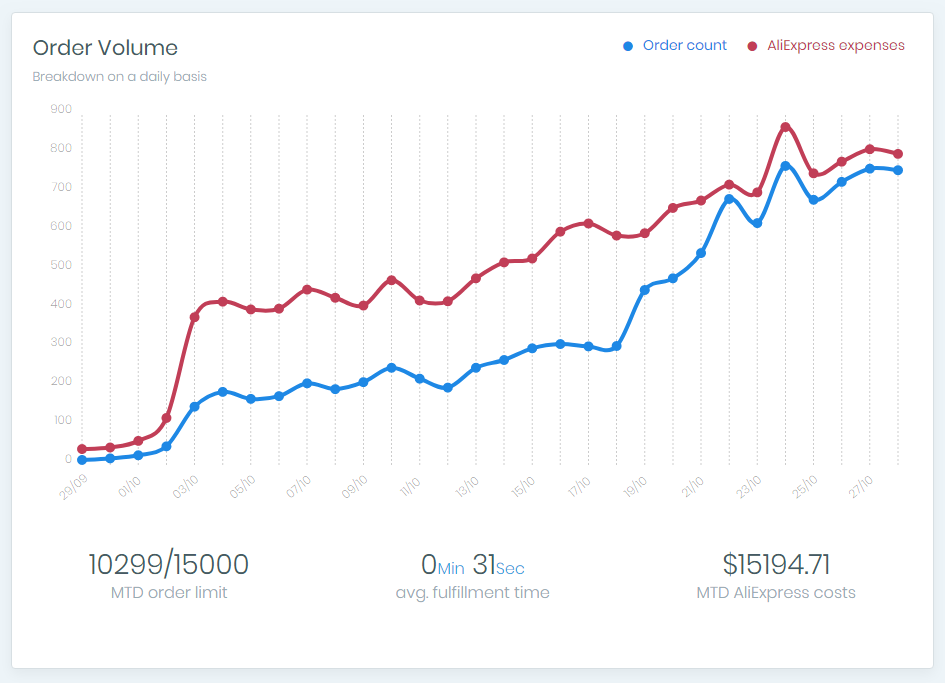 Knowing how to scale a dropshipping business is no easy task, and there are a lot of dropshipping mistakes to avoid in the way.
At Nimble, we love watching businesses grow, and we are ready to help support your business from day one. Our software is designed to handle a variety of different orders, ranging from only a few per day to tens of thousands each month. Not only does this make Nimble incredibly efficient, it also helps reduce the costs that you would incur in hiring virtual assistants.
Whilst we appreciate that there are some tasks which need to be performed by humans, we are also strong believers in utilizing technology, and think that the software we provide means your business can be more efficient, and also more accurate without human error in any part of the order stage.
Conclusion
Don't get us wrong, Oberlo is a great tool. But we have spent time developing our software with Shopify store owners at heart and believe our combination of services could make your life as a business person even stronger. What do you think? Let us know in the comments.