Have you ever stumbled upon a product and after reading the back or front of it you know you not only want it but need it and must have it? Such is what a product description can do for your eCommerce business. Whether it is one paragraph or four, a product description has immense potential to sell and upsell.
Your product description not only describes your product but builds trust with your potential buyer. A product description will inform your prospective buyer if you are a legitimate business or not.
If they get to the end of the product description and all their questions have been answered, chances are they will add it to their cart.
What is a product description
A product description is the marketing tool that explains what a product is and why it's worth purchasing.
However, ecommerce sellers and entrepreneurs get it completely wrong. Product descriptions are much more than regurgitating the manufacturer's description or the copy-pasting from the print catalogue.
What is the role of a product description
Qualify – A product description should identify its audience. A buyer should read the description and evaluate whether it was made to solve a problem they have or satisfy a need.
Compel – Product descriptions are a kind of sales executive whose purpose is to persuade the buyer to pick your brand over the hundreds that exist. In this spirit, your product description has to be well thought out and executed.
Boost – A strategically written product description with naturally placed keywords can boost the chances of your eCommerce site showing up in search engines or your product on Amazon.
Which begs the question, how do you write a captivating eCommerce product description?
How to write a persuasive eCommerce product description
1. Focus on your ideal buyer
You cannot write a good eCommerce product description if you do not know who exactly you intend to target. As the saying goes, "If you try to appeal to everyone, you will appeal to no one."
Deciding on the demographic that best suits your product will help you select a tone that will most appeal to the target market. The way you would market clothes for toddlers is not how you would sell noise-cancelling headsets or a MacBook Pro. The former might require a more precise, soothing, and detailed tone, while the latter requires a technical and precise one.
However, it should be noted that although you might have different tones for varying product descriptions on your eCommerce site, the overall style must still be consistent with your brand.
2. Anticipate questions the buyer will have
Anticipating questions requires you to play both roles: buyer and seller. Put yourself in the shoes of the prospective buyer. If you were buying your product, what questions and concerns would you have? How would you like them addressed? Use the answers to these questions to come up with a good product description.
3. Entice the buyer with benefits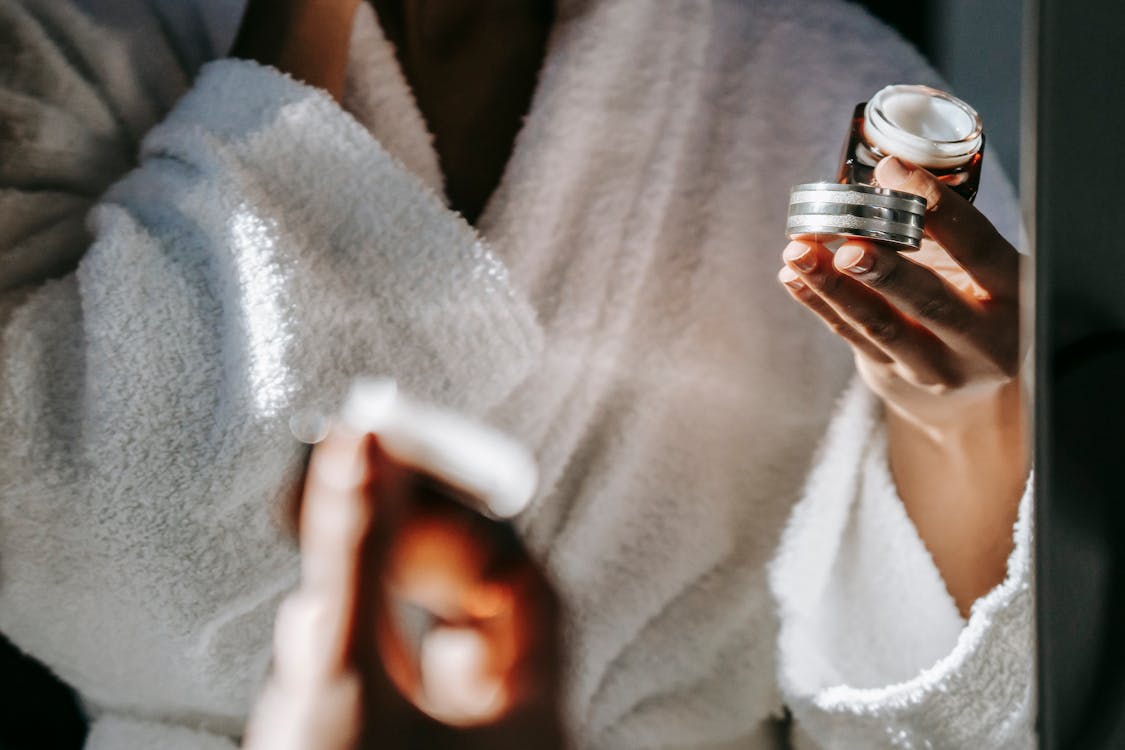 No buyer wants to read about the 100 ingredients in a product they are purchasing. Of course, components and other technical features are essential for several reasons, but buyers usually skim through these.
Buyers want to know what benefits they are going to get after buying your products. Compel them with an experience and beautiful changes they will experience after using your product. For example, if it is a scent, will they feel like the prettiest woman alive?
4. Eliminate unnecessary phrases
There are specific phrases you read in a product description, and your first thought is, "Yeah, right," "everyone says this."
Try to eliminate these cliches because they make your product come off mainstream and basic. Words like "excellent" and "amazing" are unnecessary, and most buyers will assume there is nothing special about your brand. Your best bet is to be thorough in detailing the benefits and how the product will make the customer feel.
5. Appeal to your customer's imagination
The goal you may not be able to achieve using a video or a picture, you can accomplish with words. Everyone loves a good scenario. In your product description, you can paint a picture, for example:
Imagine you have a big meeting to determine your promotion to junior partner, and you forget to set your alarm. You do not want to be late and make a wrong first impression, do you? This 'morning to-go kit' has everything you need to get ready in record time on the go. Purchase it at only $10.99 and prepare for any eventuality.
You have created a possibility a prospective buyer did not even consider, and now you have them thinking.
6. Humanise your brand through storytelling
Storytelling is one way of distracting the prospective buyer from the fact that you are selling a product and yet reeling them in. In your product description, you can talk about what pushed you to start manufacturing this product, what gap you recognised in the market, and how you made it your goal to close it. For example:
Two sisters realised that the fitness industry was not catering to plus-size women. When it did, nothing was flattering or appealing about the outfits. Plus-size women deserve to feel good during their workouts too. This is why we put our heads together and asked plus-size women what they would love to see on the market for them. The need to make plus-size women feel seen, appreciated, and pampered was the birth of our brand.
This product description would tug at anyone's heartstrings and induce the purchase or, at the very least, brand recall.
7. Lure buyers in with sensory words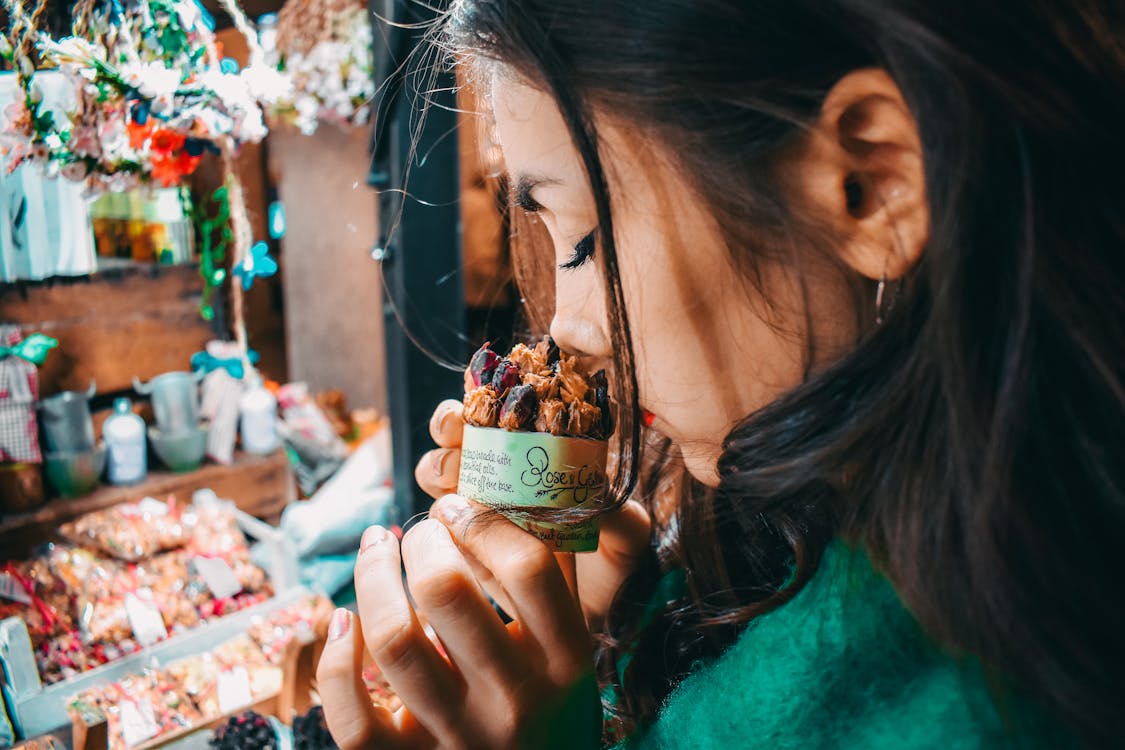 Sensory adjectives are a powerful tool when it comes to getting product descriptions just right. At any moment, our senses are at play and especially when we are trying to picture something we do not have in our immediate vicinity. A marketer can utilise this by vividly describing a product to the prospective buyer by engaging all senses. For instance, a seller trying to market a room fragrance could say:
A luscious, raspberry sweet scent with light hints of strawberries and peonies. A fragrance that welcomes you home with the memory of a well-tended garden lingering for weeks.
This description makes the buyer long for the product. Even if they do not have a house, they will start longing for everything you have so vividly described.
8. Charm the prospective buyer with social proof
What do people do when they are unsure of something? They look for the opinions of other people. Your product description can include reviews from one or two previous buyers. You can attach a quote of a user who raved about the product. A positive review builds trust and confidence in the prospective buyer and gives them that final push needed to buy your product.
9. Make sure the product description is easy to read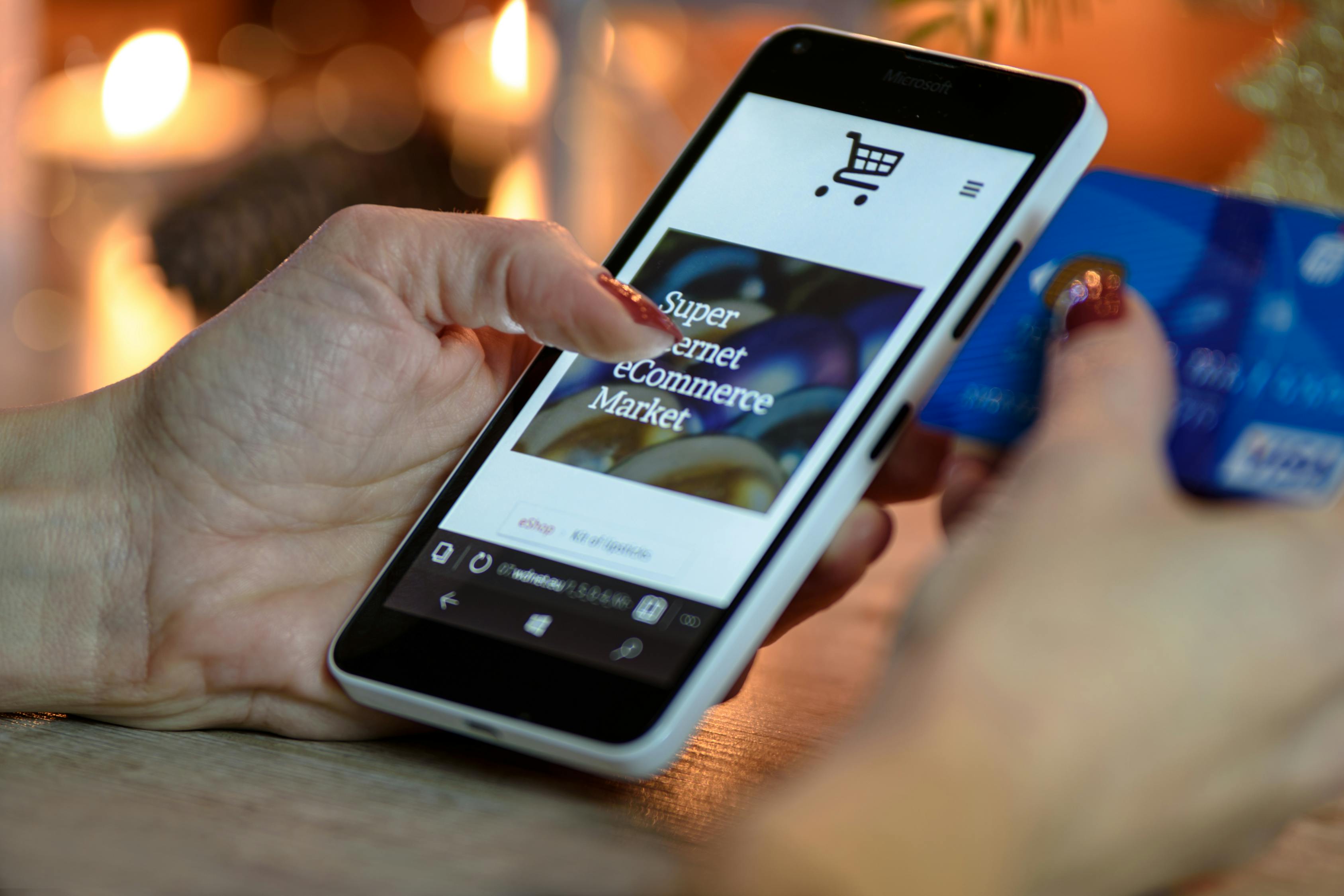 Ensure that your product description is designed so that the details are clear and easy to read; otherwise, buyers will skim through and skip essential information. One way to ensure that the description is reader-friendly is to list the details such as benefits using bullets, as exhibited below:
Oil-free moisturizer
Hydrates dry skin
Calms acne-prone skin
The description is simple but informative and easy to read.
With these tips, you will be able to write an ecommerce description that is high converting and compelling.
Easy steps to writing an ecommerce product description that is high converting
These steps are not the blueprint for writing product descriptions, but they can be a good starting point if you are having trouble coming up with one.
1. Introduce the product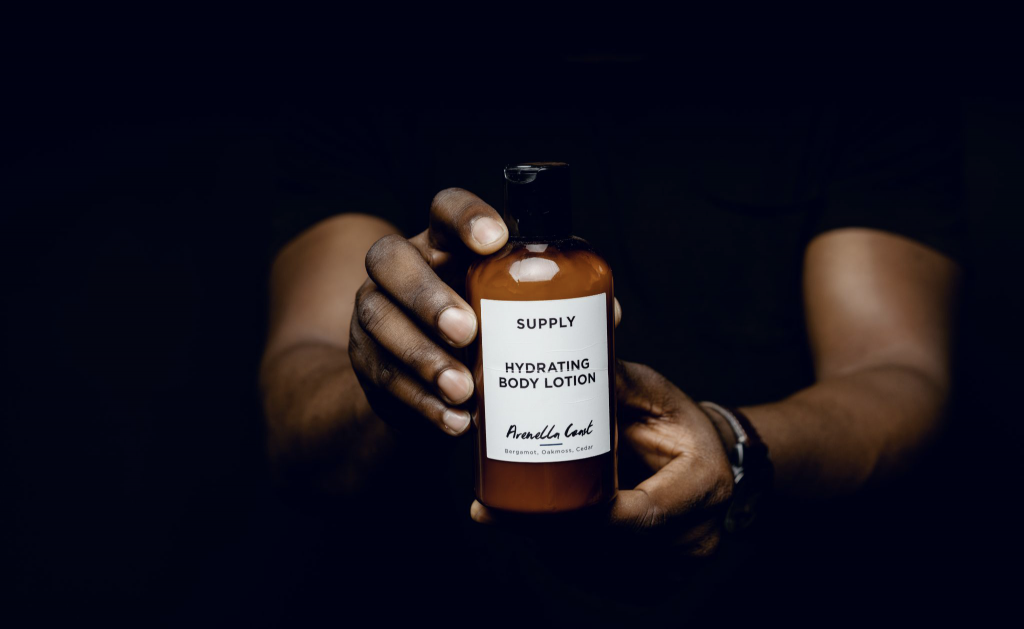 The first selling point is the product name, which is essential in attracting buyers and driving sales.
The product name you choose will depend on several factors, ranging from the product you sell to the target market.
Some products require straight-to-the-point names, whereas some require and even encourage creativity to pique the buyer's interest.
For instance, a painkiller called 'Quick relief' will attract a desperate buyer who wants to get rid of a headache instead of one with a vague name that does not clearly state the purpose of the product.
Or imagine a product name for hair growth oil called 'Wild hair growth.' Immediately, a person struggling with growing their hair will view it and look for further details because the product name is descriptive and to the point.
Now let us use the example of scents. This is a product that requires an enticing product name to convince the buyer. A name like 'Enchantress' tells the buyer that this scent will make them alluring, turn heads and elicit compliments.
However, it should be noted that product names that are descriptive of the product have a higher chance of showing up in search engines and Amazon.
2. Establish a problem
Instead of going straight to the features of your product, you could start by presenting a problem that the prospective buyer might be facing. By stating the problem, the buyer will know if this product is best suited for them. For example: "Tired of dry and scaly skin?" A buyer with dry skin will keep reading because you are directly addressing their problem.
3. Describe the solution in a compelling way
Now that you have presented a problem, the next step is to explain how your product will fix it. You can list ingredients, what they bring to the table, technical features, and the advantages that come with them.
"This oil-free moisturizer contains turmeric, which has been celebrated through the ages for being rich in antioxidants and its calming properties."
4. Highlight how your buyer will feel after using it
Sell an experience to the user. Stating the benefits is not enough. You can take it a step further by describing how they will feel after using your product and how fast the results will appear, if applicable.
"Dark spots will start fading within fourteen days, exposing a fresh, smooth, and clear skin."
5. End with a call to action
A call to action is your final opportunity to persuade a prospective buyer to buy your product, so make it as convincing as possible. Make them feel like abandoning this product would be a mistake.
"Try this product if you are ready to begin a healthy and result-oriented weight loss journey. If you do anything right today, add this product to your daily routine."
6. Read the product description back to yourself and your colleagues.
After you have written your product description, read it back to yourself and ensure that you have included all the basics. When you read it out loud, does it seem convincing? It should be compelling but not exaggerated. The product description should be free-flowing with natural breaks. Trying to stuff too many adjectives into the description will make it dull and uninspiring.
You can have a checklist to mark off items that you have included to avoid adding unnecessary sentences and words.
A compelling and descriptive headline
A problem and a solution
Additional benefits
Features and their advantages
Features displayed with pictures or videos
Easy to read bullet points
A positive review or quote
A call to action
It is vital to ensure that you write all these sections in a consistent tone and reflect the brand and values of the brand. A consistent manner inspires confidence and trust in the prospective buyer. They will assume you know what you are saying and selling.
Let us get into detail about the tone of your ecommerce description.
How to decide on the tone to use in your eCommerce product description
It might seem like it is hard to nail the exact technique that you should use in your eCommerce product description, but asking yourself these questions and answering them will give you the needed insight on the most suitable tone.
There are a few things to consider, as you will see below.
1. How does a prospective buyer feel when they search for your product
The feeling of a buyer can also set the tone for your product. Is buying the product a matter of urgency, or is it an impulse buy? Both require unique techniques. A matter of urgency could be a remedy for a running stomach. This would require a reassuring and calming tone.
On the other hand, impulse buys like an expensive pair of shoes would require a flattering tone. Make the prospective buyer feel special before they even buy the product. Talk about the exclusivity of the purchase or how it is a fashion statement.
2. What kind of tone and language do they use in reviews, searches, or conversations with peers about this kind of product?
The tone used in reviews about a product can also guide you when selecting the tone to use in your product description. Online reviews have real-life experiences after using products. Individuals will especially highlight what they felt after using the product and the wonderful features or benefits they realised. This can be your cheat sheet when pondering on the kind of tone buyers will relate to most.
3. Imagine you were a high performing salesperson in-store
We have all seen sales executives inside stores and malls. Imagine you were in-store, face to face with a potential buyer. Write down precisely what you would say and the tone you would use to persuade them. It can be a serious and professional tone for very specialized products to show your expertise and experience. If you were selling a body mist to a teenager in a mall, your tone could be humorous and casual.
4. What is your company persona and brand
How you want prospective buyers to view you as a company is also an excellent metric. Are you a youthful and trendy company, or do you mainly cater to traditional values, or are you family-oriented? Answering these questions can help you come up with the perfect tone for your ecommerce product description.
Now that we know what to include and look out for let us list the things to avoid.
Common mistakes to avoid when writing product descriptions
1. Do not copy-paste product descriptions from competitors
On top of being lazy and unethical, you do not even know whether the product description is generating sales or boosting its page views. You might be stealing a failing formula, yet you could tailor your product description that suits your target audience.
2. Avoid brand-focused product descriptions
Do not centre on the quality of the product or its unique features. Potential buyers want to know how they will feel after using this product. They want to see how the quality of their life will be enhanced after purchasing it.
This does not mean completely ignoring your product's features/ They should be an added benefit to using your product. The goal is to make it known to the user that solving their problem or satisfying a need is your priority.
3. Avoid poor readability
Packing too many sentences together will mean your prospective buyer will merely skin through your carefully written product description. Make use of numbered or bulleted lists. To save them time and energy by highlighting key points.
Conclusion
As you can see, an irresistible product description might be the missing piece of the puzzle. A product description will tell your prospective buyers that buying your product is the best decision they could make.
If you follow all the above instructions and tips, within no time, your product descriptions will be captivating and convincing. Users will be compelled to give your products a chance.
Do you want to create highly converting landing pages with strong contextual supporting imagery and an impressive call to action that will boost sales and brand awareness? Contact Gonimble.net and watch your business take off.